Floreal Bath Set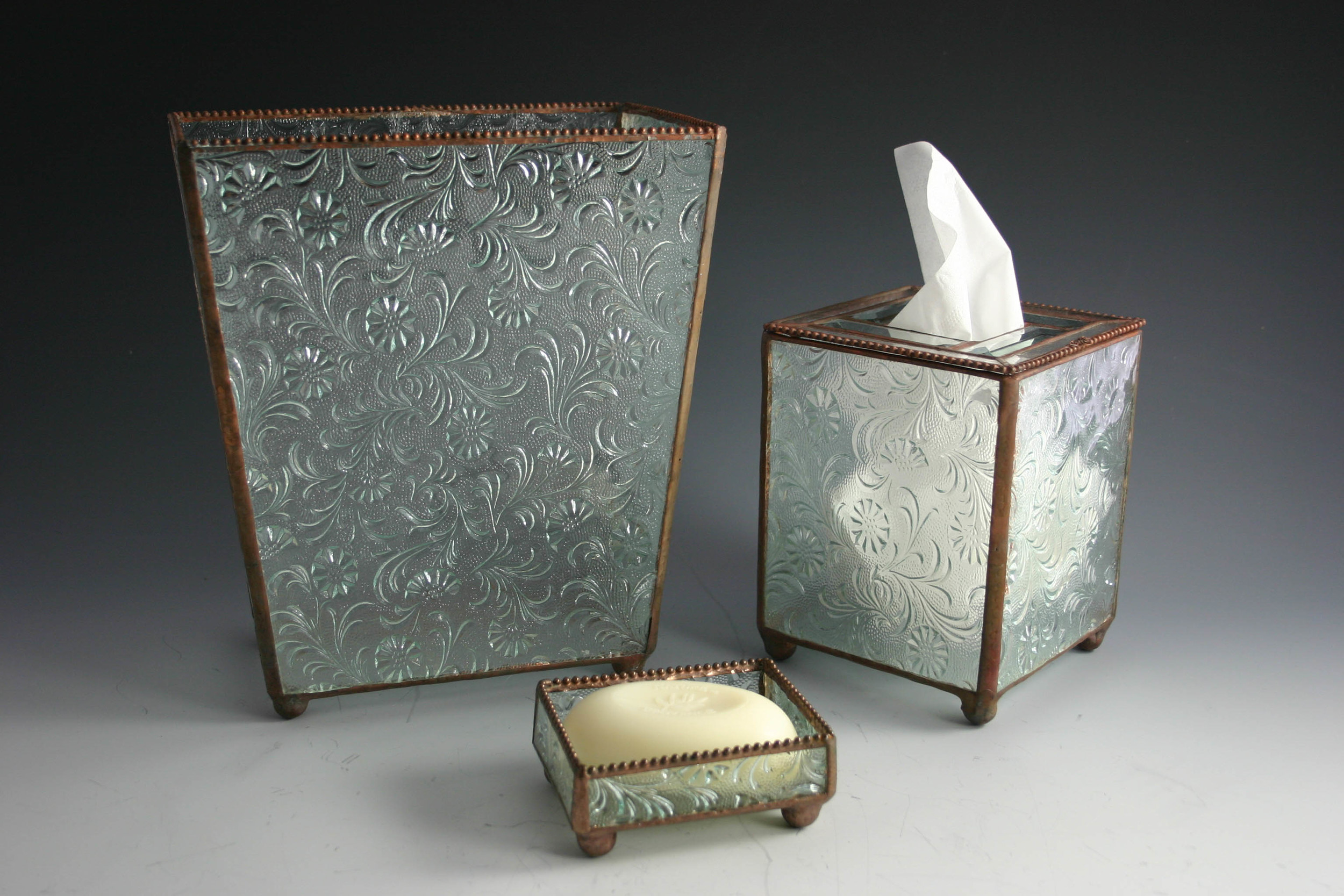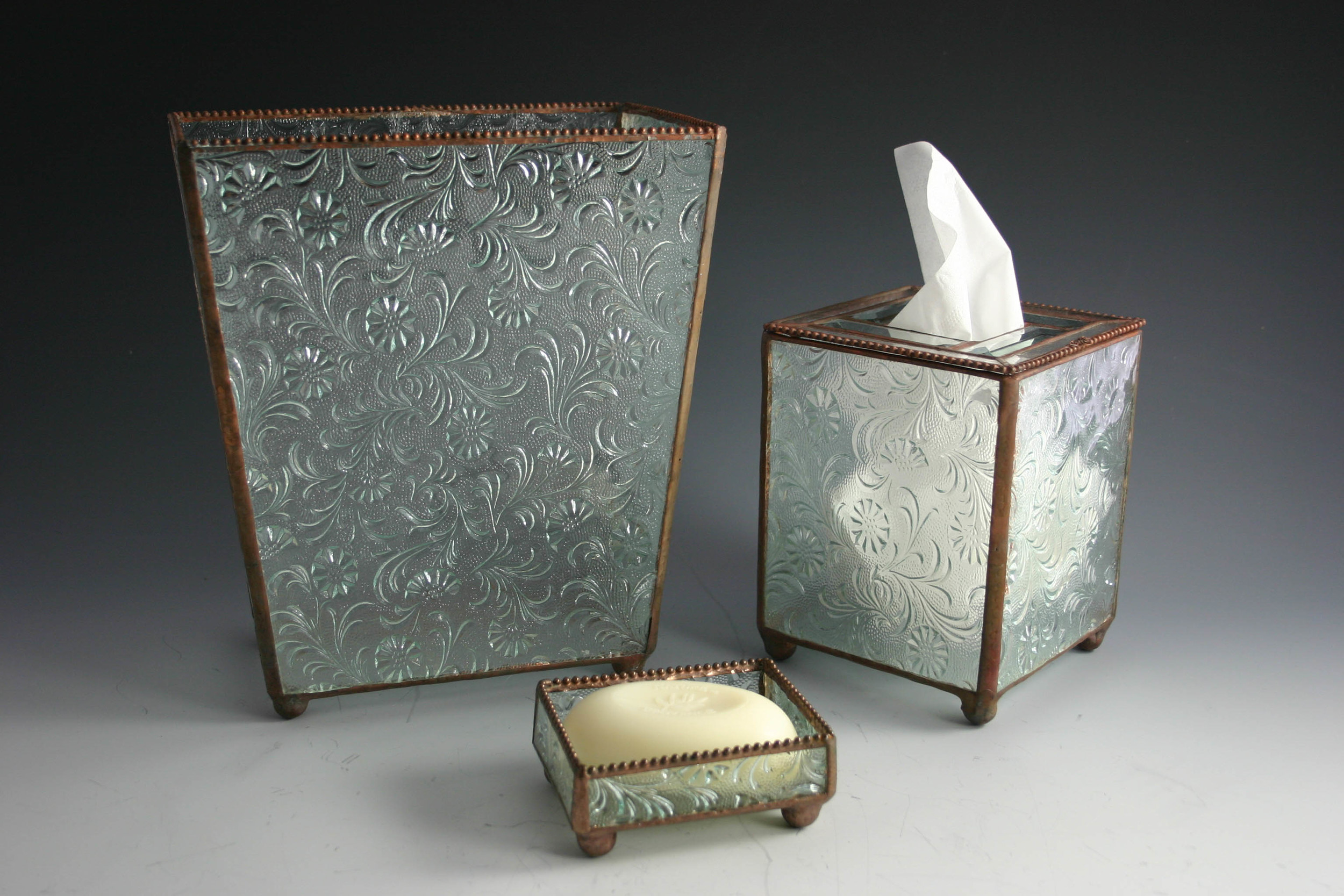 Floreal Bath Set
Our simplest design, this Floreal bath set is elegantly proportioned. The floreal glass is a very sweet pressed pattern of flowers and curlicues. The tissue holder has a hinged lid with bevels.
Soap Dish: 3"l x 4"w x 1"h
Guest Towel Holder: 8.5"l x 4.5"w x 1.5"h
Tissue Holder: 5"l x 5"w x 6"h
Wastebasket: 9"l x 6"w x 12"h
Available in Silver, Bronze and Copper
Each item is handmade to order. Please allow 2-3 weeks for delivery.
Please note - Because this is a handmade item, no two are exactly alike and the colors & finishes may vary slightly from item to item. Due to the reflective nature of glass items may appear differently in different surroundings.