8" Jeweled Confetti Bud Vase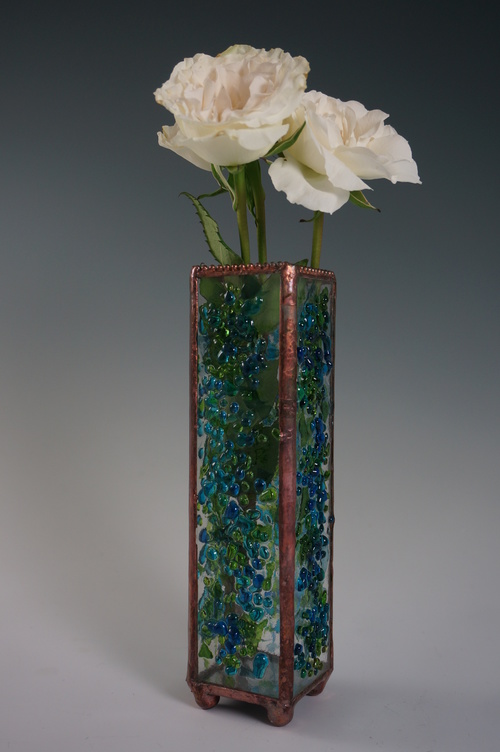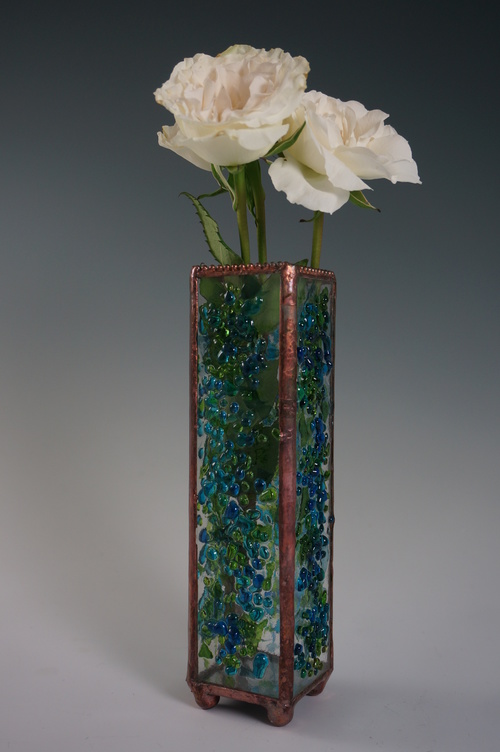 8" Jeweled Confetti Bud Vase
Dimensional Jeweled Confetti is a wonderful glass that we hand-make using a thin glass confetti shards and a mix of colored frit. When fused at a certain temperature, everything melds together in a smooth but raised surface. The visual results are like gems glistening in the light! These vases are made with this glass around a plain glass insert, ready to put your flowers and water in. There is a variety of colors in each series of Earth-tone, Water-tone and Wine-tone. A copper patina is on the metal.
Each item is handmade to order. Please allow 2-3 weeks for delivery.
Please note - Because this is a handmade item, no two are exactly alike and the colors & finishes may vary slightly from item to item. Due to the reflective nature of glass items may appear differently in different surroundings.